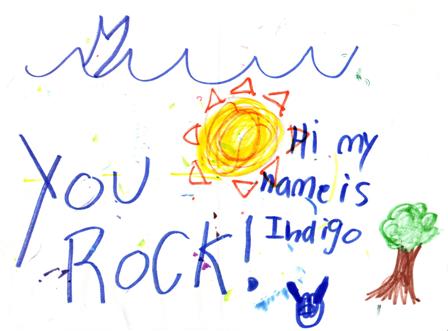 Explore the Exotic Sounds of World Guitar
Posted by Michael Mueller on October 20, 2010 at 6:27 PM
It seems that guitar players are always looking for ways to expand their vocabularies, break out of ruts, and generally become better players. Often, these explorations involve looking to other instruments, such as the piano or saxophone, for chordal or phrasing ideas. In his two excellent books, guitarist/author Greg Herriges takes another tack: looking to other stringed instruments, such as the Puerto Rican cuatro, the Indian sitar, the Greek bouzouki, or the African kora, among many others to create interesting new sounds and arrangements.

First up is his latest book, Guitar Explorer. Here, Herriges offers an in-depth exploration of world music and how to play the music and mimic the sounds of various other stringed/fretted instruments on the guitar.

In World Guitar, Herriges similarly provides lessons on existing guitar traditions from all over the world, including Asia, the Middle East, Africa, India, Brazil, and more.

Both books come with audio CDs with demos of all the exercises and song arrangements. ~ GuitarInstructor.com
Music Web Express 3000: Record Label and Music Spotlight, June 2010
One of America's most innovative guitar-centric acoustic and instrumental music labels, Minnesota based New Folk have a number of rewarding album releases in their catalog... Fitting in perfectly with the eclectic New Folk musical vision is guitarist Greg Herriges, whose latest CD is entitled Telluric Currents. On the fourteen cut CD, Herriges is primarily center stage with his acoustic guitar while receiving select support from Lehto & Wright's John Wright (bass, guitar), Troy Berg (exotic percussion) and Indian vocals on three cuts from singer Pooja Goswami. With his album title described as natural electrical currents flowing beneath the earth's surface, Herriges combines a number of musical currents—from Asia and the Middle East infused within the context of his North American roots—into one cohesive musical trip-tik that covers a vast array of World Beat and folk-jazz influences. With the exception of the three vocals featuring Ms. Goswami, Telluric Currents is an exotic foray into the land of instrumental music, where boundaries are meaningless and anything and everything is possible.
The Mindful Bard (The Voice Magazine, Canada)
Greg Herriges, Telluric Currents
Books, Music, and Film to Wake Up Your Muse and Help You Change the World
Wanda Waterman - St. Louis
Volume 17, Issue 25, 2009-06-26

Poet Who Stands at the Place Where the Streams of Vibration Converge

"Imagine all things/ As an expression / Of universal / Imagination / Sending out a true smile / To the ones who'll see it / Throwing out a true kiss / Hoping you receive it"

Greg Herriges, from "True Smile," Telluric Currents

Inside the liner notes of this CD is a world map of telluric currents, the natural electrical currents flowing beneath the earth's surface. They appear to meander in wide, unimpeded arcs beneath oceans and land masses. For Greg Herriges, telluric currents with their movements and convergences symbolize the linking of disparate musical traditions, which, brought under Herriges' sensitive artistic direction, turn out to be not quite so dissimilar after all.

In the haunting "Kap Khun," the Indian classical songstress Pooja Goswami delivers a Hindi love song with a non-occidental melody line, sung over a Western key (played on guitar), and yet the two musical lines resolve together in a chord that is achingly beautiful.

"True Smile," a song George Harrison would have been proud to have written, is a deeply meaningful idea expressed in words you'd never imagine being able to make into a song.

"Pipeline" is a vintage surfer tune played by an acoustic guitar master, complete with harmonics, vamps, tremolos, and rapid runs.

Greg Herriges is a musical syncretist. An ethnomusicologist who has lived most of his life in Minnesota, he's fished his musical inspiration from Bollywood movies, Japan, Persia, India, Turkey, and surfer rock. He's managed to surround himself with excellent musicians of many cultures and I'm guessing that it's not only his artistic prowess but also his obvious respect for their traditions that has made collaboration with him so desirable.

Fact is, the best musicians and composers are gifted with an empathy that peers into other cultures and allows them to recognize themselves in them. Those who develop this empathy can aspire to create a work as enchanting as Telluric Currents.

Telluric Currents manifests seven of The Mindful Bard's criteria for music well worth a listen: 1) it is authentic, original, and delightful; 2) it makes me want to be a better artist; 3) it gives me tools which help me be a better artist; 4) it inspires an awareness of the sanctity of creation; 5) it is about attainment of the true self; 6) it provides respite from a sick and cruel world, a respite enabling me to renew myself for a return to mindful artistic endeavour; and 7) it stimulates my mind.

Minneapolis Star Tribune / Vita.MN [18 January 2009]:
Guitar renegade Greg Herriges' new CD "Telluric Currents" offers folk fusion at its best — a mix of the traditional and the rockin,' the familiar and the exotic. The 14-track CD is like a passport in a jewel case, with stamps for Japan ("Hina Matsuri"), Turkey ("Uskudar"), India ("Sabir Khan Song") and Iran ("The Sugar in the Milk"), not to mention a 1960's surfin' safari to the West Coast ("Pipeline"). Herriges always comes off as native maestro, never slumming dilettante. His technique on both guitar and bouzouki is formidable, his feel for diverse cultures exemplary. Both on CD and in person, Herriges gets great support from "ethno percussionist" Troy Berg, singer (and U of M visiting prof) Pooja Goswami, and Indian tabla ace Dr. A. Pavan, along with bassist John Wright, whose prog-folk instrumental band, Lehto & Wright, opens this CD release party. (Tom Surowicz)

FolkWorld (Germany):
"It Plays Me" is the first solo output of the Minneapolis multi instrumentalist Greg Herriges. On this CD he shows he is a specialist on several types of string instruments which form the main ingredient in his music. It Plays Me surprised me a lot. He cooperates with some fine musician[s] from all around the world including Gao Hong on pipa, a Chinese lute kind of instrument, Pavan Allalaghatta on tabla, Troy Berg on several kinds of percussion, John Wright on bass and Jesse Sheenan on tabla. His music is full of influences from the orient, but also from Celtic areas of this world. I love the tune Invisible Fireworks, which contains some fabulous crossover world music of the highest quality. In this tune pipa player Gao Hong plays a big role, and it can't be a coincident that in the other song that I like most, Dragon song, [she] is also playing a big role. But not only these two songs, also the eleven other tunes show a gifted musician who is able to bring the best sounds from several cultures into one type of intriguing music.
RAMBLES, a cultural arts magazine (U.K.) [1 July 2006]:
It Plays Me is an album of amazing sounds. Some will have a familiar tone while others betray origins and inspiration from different cultures. The common thread is excellent performance and style.

Greg Herriges opens the album with a very short piece called "Thread" on the slide guitar. One of my favourite pieces is up next, boasting the wonderful title of "Invisible Fireworks." It features the usual guitar but has me intrigued with instruments like the pipa and jing.

Instrumental albums are notoriously difficult to review. Without getting very technical, the reviewer cannot put across the sounds and styles on offer, not that I could do that in any case. I am not a musician. I am a listener and lover of good music and songs, and on this album Herriges delivers.

The CD may not produce a range of hits. Sadly, it may not even get the highly deserved airplay because of the general shortsighted attitude of radio stations. What it will do is mesmerize anyone who gives it a fair hearing. ...if you like good music well played and you like to stretch your imagination and repertoire you will be rewarded.

By Nicky Rossiter, Rambles.NET
Greg Herriges - Telluric Currents
..really well composed and produced progressive ethno-acoustic-world-folk. Like 4 or 5 awesome songs, with these incredible riffs. "Rama B Good" "Uskudar" "Sabir Khan Song" and the closer "I Hear" are maybe my early fave's. Interesting hearing them recorded like this, after hearing them for a number of years live with him and his extremely talented ensemble. This is a cd for any Prog fan whose into ethnic and acoustic stuff (California Guitar Trio?)

~All Media Reviews
Raw Technique
February 2, 2008 wildfruitfolkmusic.com

Let me tell you that now I have seen music performed that was so old, it seemed extruded from the ground, yet it was as new as the beak of a baby bird that is pecking through a shell.

Luckily I saw Greg Herriges and Telluric Currents perform at Mabel Tainter Theater last night. These guys are kind of in a category all their own. If someone excels at Celtic, we may call them a "musician's musician," someone who could sit in with any Celtic group. But what do you call someone who can sit down and play within so many cultures, time signatures, styles, and scales? A "musician's musician's musician," perhaps?

Anyway enough of my musing but they were just outrageously talented, they have this amazing classical Hindu singer, and if you get a chance to see them or buy their new CD which comes out in April, then by gosh, what are you waiting for?

I am thinking about technique as I am trying to improve my own musical performance... Two things come to mind as I contemplate developing good technique in these complex skills. The first one, from Greg's show last night, is to relax. I guess I've never seen anyone play with a lighter touch and somehow he plays at top speed and gets in the right place at the right time yet has the time to keep such an open and almost flourishing left hand, all with a smile on his face that shows how much he loves playing his songs...

As I forge ahead trying to improve my own technique, I will remember the gentle lesson taught by these exceptional musicians: that life is meant to be enjoyed, even or especially when we are doing something that is exceedingly difficult.

"This guy is an acoustic virtuoso, in the vein of Michael Hedges or Tim Reynolds, very eclectic and very talented." ~The Current Forum

Phenomenal show... I would encourage anybody who has the chance to see Greg, try and do so, and especially in a setting like last evening. They did a jam to close the show and an encore. Hearing some of the songs like they are on the CD with the tablas and bass adds a lot. Plus they performed songs off IT PLAYS ME that I don't recall hearing Greg and Troy doing before due to lack of the tablas and bass. ~MidwestProg (reviewing the It Plays Me CD release concert)
Amazon.com reviews:
IT PLAYS ME ~ Greg Herriges [five stars]

I caught Herriges' acoustic set at the Milwaukee Holiday Folk Fair last November (2005), where he performed many of the tracks featured on "It Plays Me." Although often drowned out by the impossibly over-amplified Asian drum corps set up directly across the stage from which he was performing (note to Holiday Folk Fair: What were you thinking?!), Herriges' mastery on guitar (and bouzouki) was nonetheless breathtaking. Herriges bills his musical style as "Eclectic Acoustic Avant Chamber Rock with an Eastern Pfolkadelic Aftertaste"; a description that one could perhaps blow off as New Age marketing schlock. But Herriges is no snake-oil salesman selling pseudo-Culture... his is an artistry that seamlessly weaves contemporary, classical, and world-music influences together with stellar craftsmanship, erudition, reverence, and respect. One can hear-and feel-in Herriges' songs his deep love of the music by which he's inspired.

Although I saw Herriges perform solo, the album features guest artists (playing tabla, pipa, and a host of other interesting percussion instruments) whose likewise-stellar contributions to Herriges' compositions are tasteful, appropriate, and absolutely luminous. If you're looking for something fresh, original, and authentically eclectic-THIS IS IT!!!

Excellent eclectic hard-to-put-a- label-on-it music August 29, 2005

An excellent CD with a steady eastern-tinged flavor without being totally beholden to the sound. I often have it on in the car and it works on me like yoga - both relaxing and invigorating at the same time - perfect for mediating any movement towards road-rage! For example, "Ashura" has a great bouzouki-driven rhythm that always gets my foot tapping, and the interplay with the percussion is wonderful. One of those songs that builds up and then releases just perfectly. "Ashura" is then followed by "Particles and Waves" (an excellent display of Greg's hybrid finger style guitar talent) and the mystic "Ikona." By the end of this series I always feel the urge to murmur "Namaste."

There are a wide range of instruments on display here, with Greg playing both a Taylor guitar and a bouzouki, while other artists play tabla and Chinese pipa.
I live in Minneapolis where this artist lives and plays and have been catching his gigs for the last year or so. He and Troy Berg (on assorted percussion instruments - his usual partner) are a great show. If you like high-quality music that is hard to put into a category, played by real musicians, this is for you. My only regret is that some of Greg's other tunes that he plays at gigs are not on this CD, but here's to looking forward to the next CD!
Venue Comments: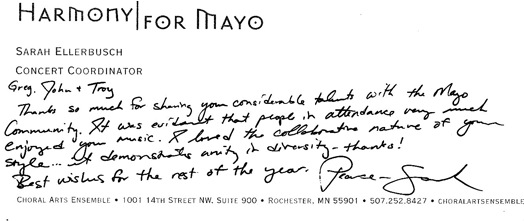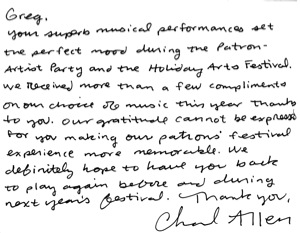 What an amazing performance! Greg, come back anytime! You made your guitar make sounds we never knew could be made! Even our own musician had no idea! Greg Herriges was a force to be reckoned with and we are so happy we were able to experience his music!
— Crescent Community Club
Press for Earlier Work:
"This strumming acoustic rocker displays Herriges' talent for pop-juiced hooks and earnest lyrics." ~Billboard [reviewing the Greg Herriges song "Don't Turn Me Away"]

"Junkie' combines Wire arrangements with David Bowie-like vocals. The breaks are great." ~College Music Journal [reviewing the Us album]

"Maneuvers a hollowbody like a Testarosa." ~Earwax